Product Details

LED Flood Light
Diamond - Flood Light, 80 Watts of Cool White Light
Item Code: TA1-80C-6000K
Brand: Diamond
Manufacturer: Diamond Electronics Ltd.
Description
The TA1-80C-6000 Floodlight of 6400 Lm is engineered into a Supper Sim Aluminum and Glass housing.
Mains flex is pre-assembled into the body of the Floodlight via a base fitted waterproof gland. Additional components of Small Black Connection Box or #### may be required to connect mains flex, this requirement will be made at the discretion of the installing engineer whom may employ other methods.
Features
Supper Slim LED Floodlight
Die-cast Aluminum Housing with good heat dissipation.
IP65 Weather Resistant Case
6000K, Cool White
Finish, Black
SMD Chips
1 Meter Mains Flex
2 Year Warranty
Easy to install without removing the bracket
Dimentions: 282 x 321 x 38mm
Outdoor and Industrial Use
View from below looking up at the Flood Light: TA1-80C-6000K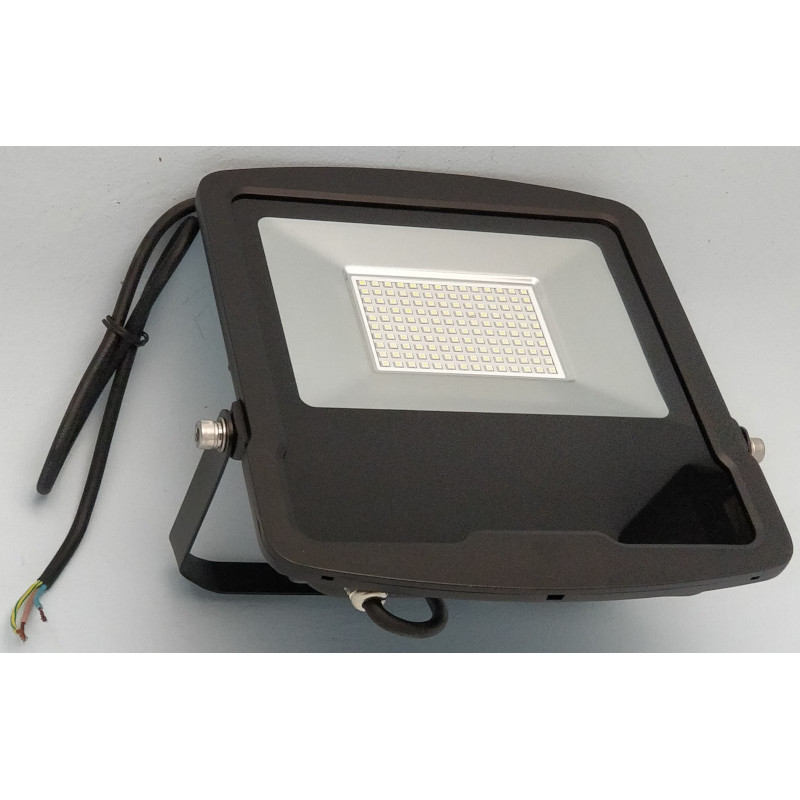 Specification
Mechanical Specification, Light
Body:
Aluminum Alloy & Glass
Equipment Class:
Outdoor, Industrial.
International Protection
Class:
IP65
Dimension:
382 x 321 x 38mm
Electrical Specification, Light
Wattage:
80 W
Lumens:
6400 Lm
Voltage:
220-240Volts 50Hz AC